Financing A Franchise Business
What You Need to Finance a Franchise Business
Financing a franchise business doesn't need to be complicated. In fact, financing your equipment may be the easiest part of starting a business or expanding to another location, because the entire equipment financing process is made simple and fast by leading franchise financier CFI Finance®. A major benefit of financing your equipment is that you retain your capital instead of outlaying all your cash at the launch of your business.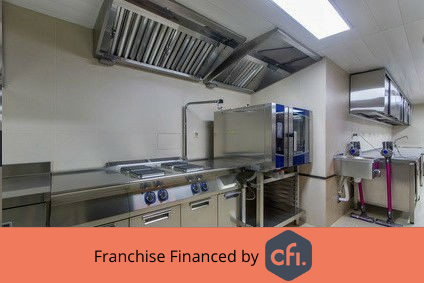 The Best Practice for Funding Your Franchise
The first step for any budding business, whether a franchise business or not, is to have a plan. Planning is crucial but it's also important to remember that things won't always work out as planned. The success of any business lies in its ability to adapt.  By financing the necessary equipment, whether new or used, you can have the safety net of cash on hand for those unexpected surprises.
Having money available to deal with issues or even to spend on marketing and advertising the business, could mean the difference between success and failure for your franchise business.
Here are the 3 options available for business owners looking to finance their commercial equipment through
CFI Finance®,
Business loans – available to purchase your commercial equipment with. The benefit is that you own the equipment from the start and terms range between 3 and 5 years.
Equipment rentals – a flexible option which ranges between 12 months and 2 years without you being tied into a long-term contract.
Equipment leasing – a solution offering terms between 3 and 5 years, leasing allows you to own the equipment outright at the end of the contract term.
Simple Steps to Financing a Franchise Business' Equipment
Source the commercial equipment you need from a reputable supplier in Australia.
Fill in the application online and send us the invoice/quote from the supplier.
Wait for us to assess your application. We usually have you approved in 24 hours or less.
We send you the simple to understand contract and pay the supplier on your behalf so that the assets can be delivered to you.
Getting the Best Financing for a Franchise Business
CFI Finance® has financed the commercial equipment of thousands of franchise businesses around the nation, providing Australian entrepreneurs with the finance they need to ensure the success of their business, many of whom would not have had the cash available to purchase their equipment outright. The manageable payment solutions, and fast, efficient service are major benefits of financing through us, which you wouldn't easily obtain from a bank or traditional lending institutions.
Whether you're starting out a new franchise business or expanding your gym, bakery or pharmaceutical franchise,
CFI Finance®
can help without you having to complete mountains of paperwork. In most cases, we don't even require personal security which is another major benefit.
Anyone looking for business loans for franchises should speak to one of our friendly Customer Service Representatives by calling 1300 659 676 today
.