Equipment Finance Brisbane
Best Equipment Finance in Brisbane
Equipment finance for Brisbane
based franchises is easily available through
CFI Finance®,
a leader in the Australian franchise finance sector, whether your business is just starting out or expanding to a second or more locations. Many business owners are beginning to realise the benefits of
financing commercial equipment
instead of buying it outright at the start, allowing you to retain your capital to use on other aspects of the business or at a later stage. We offer leasing, rental and
business loan solutions
to franchise businesses around Australia, enabling you to spend your money on hiring more staff, marketing and advertising or even unexpected costs that may arise, increasing your business' chance of succeeding.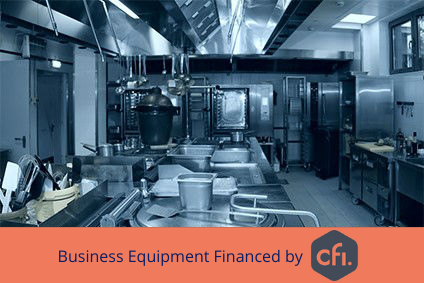 There are a range of different finance solutions to choose from depending on your needs, including:
Business Loans: Getting a business loan to buy your commercial equipment is simple through CFI Finance®, and you own the equipment right from the start. Terms for business loans range from 3 to 5 years.
Equipment Rental: Getting a flexible solution is also simple. Our equipment rental terms range from 12 months to 2 years and you can enjoy the benefit of not being tied into a long term contract.
Equipment Leasing: Leasing allow you to manage the cost of your assets as an operating expense with either end-of-term flexibility under an Operating Lease, or certainty with a Finance Lease.
Find the Best Equipment Finance for Brisbane Businesses
CFI Finance® is a leading independent Australian finance company. CFI has helped thousands of franchise businesses around Australia start their bsuiness or obtain the commercial equipment they need without business owners having to outlay all their capital, many of whom would not have been able to afford to purchase the equipment outright at the start.
A major benefit of choosing CFI Finance® is the flexibility of the solutions on offer. We offer manageable payment options which small business owners in particular benefit from because they likely wouldn't be able to obtain finance easily from a bank or traditional lending institutions.
We aim to make getting finance for your equipment quick and simple whether you're starting out or expanding and no matter what your industry, from automotive servicing, to bakeries, to aged care and home services.
There are just a few simple steps to getting your equipment financed in Brisbane
Source the equipment you need from your preferred supplier.
Apply online in just a few minutes.
In most cases application are approved within 24 hours.
Contracts are prepared and executed electronically.
Our friendly customer service team will work with you and your supplier and hold your hand every step of the way. CFI takes the stress out of small business finance.
More of What We Have to Offer:
Hassle-free, fast and efficient service. Our Customer Service Representatives are available to assist you every step of the way,
Quick and Easy Application Process. The entire process is easily and quickly completed online in just a few minutes.

You choose your equipment and supplier. We can even finance equipment you've already purchased.

Retain your valuable capital and spend money on other important aspects of running the business such as advertising and marketing.



Flexible end-of-term solutions are available as well as manageable payment terms.
The application process is quick and easy and fast. We know it pays to be quick!
Choose a solution to suit your needs between our leasing, rental or business loan solutions.
Get equipment finance in Brisbane for your franchise business by calling us on 1300 659 676. Or follow the link for equipment finance in other cities such as Melbourne.