Equipment Finance Melbourne
Equipment Finance Melbourne - What Are Your Options?
Equipment finance for Melbourne businesses is easily available through CFI Finance®, one of the nation's leading independent finance companies.
We are the small business and franchise financing specialists, helping you obtain the finance needed for new and used commercial assets, without having to outlay vast sums of money during the crucial start-up and expansion phases of your business.
We recognise that your money would be better spent on advertising, promotions and marketing for your business, increasing your business' chance of success.
If you're starting out your first franchise or expanding to your second or more locations, the financing solutions offered by CFI are a smart choice.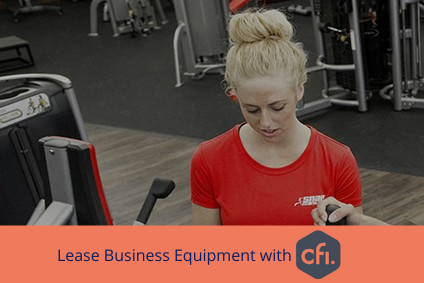 How to Get Quick and Easy Equipment Finance in Melbourne
Getting equipment finance through us is quick and easy, with a number of options to choose from including flexible rentals, fixed term leasing or business loan options.
Here are some of the options available through CFI Finance®
Rentals: This option is perfect for those who want to change requirements without being locked into a long term contract. Terms range from 12 months to 24 months.
Leasing: This solution offers the benefit of being able to own the equipment at the end of the term with terms ranging from 3 to 5 years.
Business Loans: Offers the benefit of owning the equipment from the start. Terms range from 3 years to 5 years.
Once you choose the option you prefer, you can begin the quick and easy process online with CFI
Choose your equipment or obtain quotes for what it is you need to finance
Apply online in just a few minutes
Credit decisions typcially take less than 24 hours
Contracts are prepared and sent to you for electronic execution.
All you need to do is apply, we'll hold you hand every step of the way.
Call us on 1300 659 676 to speak to one of our friendly Customer Service Representative today.
Why Equipment Finance for Melbourne Businesses is Best
Buying your equipment at the start of the business or at the expansion phase may end up costing you more if you have to finance repairs and maintenance later down the line.
When you consider asset depreciation, financing equipment instead of purchasing it outright is a smarter choice. This will free up your capital to spend on advertising, marketing and expanding your business. It may even allow you to hire more staff if needed to increase your business' chance of success.
What CFI Finance® has to offer:
Our directors have over 20 years of experience in the franchise financing sector. This is how we can benefit your business,
We say "Yes" more often
Deal directly with the decision makers, we're not a broker
Unrivalled customer service
Range of finance product to suit every business need
Manageable payment solutions
Flexible contract terms up to 5 years

Lease repayments may be fully tax deductible.




The application process is simple – complete the application online and we'll do the work.



Our turn-around time is quick, aiming to have you approved within 24 hours.
For more about equipment finance in Melbourne, call us on 1300 659 676. Or follow the link for equipment finance in other cities, such as Sydney.