Where To Get Equipment Finance In Sydney
Equipment Finance
for Sydney
based businesses is available conveniently online through
CFI Finance®,
a leading Australian franchise financing company. If you're starting up your first franchise business or expanding to a second or more locations, financing your equipment instead of buying outright at the start is a good idea, allowing you to retain your capital to spend on promoting and expanding your business instead. We offer a range of funding solutions for your franchise business including fixed-term leasing, flexible rentals and business loans to suit your requirements. Getting your
commercial equipment financed
through
CFI Finance®
is a hassle-free process. The application process is completed online and we aim to have you approved within 24 hours. We take the stress out of financing your commercial equipment, allowing you to focus on what matters most, ensuring the success of your fledgling business.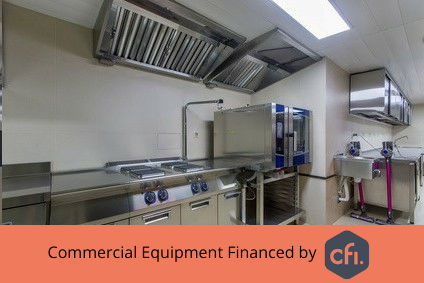 Equipment finance for Sydney franchise businesses Through CFI Finance®
Choose from one of the following solutions,
Lease: Choose from 3,4 or 5 year terms and own the equipment at the end of your contract term.
Rent: With a 12 to 24 month minimum contract term, this solution allows you to change requirements without being stuck in a long term contract.
Business loan: Choose your contract term from 3 years to 5 years and enjoy the benefit of owning your assets from the start.
What's the Next Step?
Step 1 – Find the commercial equipment you need. Step 2 – Complete the online application and choose the solution that suits you. Step 3 – We assess your application and in most cases, have you approved within 24 hours. Step 4 – We raise the contract and email it to you. We also make payment to your supplier and the goods are delivered to you.
To find out more call us on 1300 659 676.
Here's Why Business Owners Prefer to Finance Their Commercial Equipment Through CFI Finance®
Outstanding customer service from our experienced and friendly customer service representatives who are available 24 hours a day, every day of the week.
Financing your equipment instead of buying it outright allows you to retain your capital.
In most cases, no personal security is required.
Choose the contract term and solution that best suits you.
Repayments can be 100 per cent tax deductible.
There is no liability to record, because it's an off-balance sheet form of equipment finance.
Sydney Franchise Business owners benefit from competitive rates and manageable payment solutions.
Commercial Equipment Business Loans, Leasing and Rentals
With commercial equipment depreciating over time, renting, leasing or obtaining a business loan instead of buying your equipment outright at the start is the smart choice. This allows you to make better use of your capital and pay the equipment off over time.
Some of the commercial equipment we've financed in the past includes bakery equipment, gym and hospitality equipment for start-up businesses and businesses expanding to their second or more locations. This allows you to retain your cash to spend on other aspects of the business, enabling you to expand faster than you thought.