Quick & Easy Gym Equipment Rental
Gym Equipment Rental Made Easy For You
Opting for gym equipment rental rather than buying the equipment needed outright at the start-up or expansion phases of your franchise business is a clever way of obtaining the exercise machines / equipment you need without outlaying all your valuable capital.
There is a lot of stress associated with starting a franchise business or expanding your business to a second or more locations, but obtaining finance for your commercial equipment doesn't have to add to it.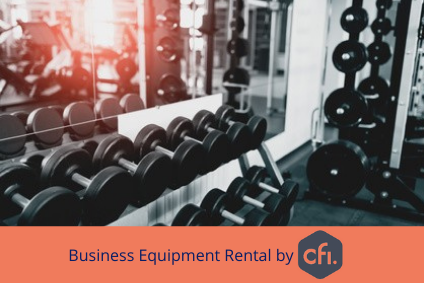 Renting Equipment for Your Fitness Centre Doesn't Have to be Difficult
Through CFI Finance®, a leading Australian franchise finance provider, obtaining funding for your commercial equipment is a breeze whether you need an entire fit-out or one piece of equipment.
There are a number of benefits to renting or leasing your equipment, or getting a business loan to purchase the exercise equipment needed for your gym, as a post on Entrepreneur.com recently pointed out
"Advantages include getting your hands on needed equipment without paying the costs up front. Lines of credit stay freed up because the leases are not bank loans, and lease payments can potentially be deducted as a business expense. It is also possible to easily upgrade equipment once a lease expires."
What are Your Equipment Rental Options?
Depending on your needs, you can choose between rental, leasing and business loan solutions, with terms ranging from a minimum of 1 year, up to 5 years.

With our gym franchise equipment rental options, you can adapt to changing requirements without being locked into a long term contract. The leasing option offers the peace of mind of knowing you can own the equipment at the end of the term whereas with our business loan solution, you own the equipment from the start.
Look no further for your gym equipment rental, leasing or business loans, we make the process quick, with a simple online application and usually have you approved in just 24 hours.
We understand how difficult it was to acquire the capital you need for your start-up or expansion, so we want you to spend it on what matters most, promoting your business and increasing its chances of success.
Our friendly Customer Service Representatives are available to answer any questions you may have, call them on 1300 659 676 or click for more information.