Fitness Equipment Financing for Franchise Businesses
Best Options for Fitness Equipment Financing
Commercial gym equipment leases are available through CFI Finance®, a specialist in the commercial fitness financing sector.
Obtaining fitness equipment financing for your franchise business is the smart way to acquire the new or used gym equipment you need for your start-up or expanding health and fitness business.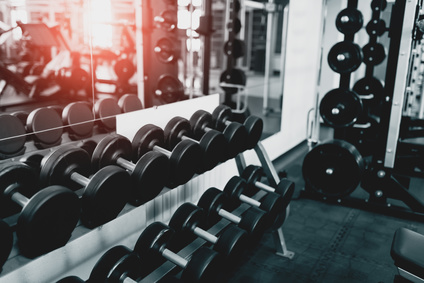 At CFI Finance® we pride ourselves on making acquiring commercial equipment a breeze, whether you're looking to finance just one item of equipment or an entire store/gym fit-out of equipment.
We offer rental, leasing and business loan solutions for your commercial equipment, which allows you to preserve your working capital, which we know is vital during the start-up and expansion phases of any business.
We can finance your gym equipment in 4 easy steps.
Complete your application online get fast approval for your lease or loan.
Source your equipment from a reputable supplier anywhere in Australia.

Contracts are prepared and executed electronically.

Your supplier is paid and your finance contract starts.
Obtaining the capital to start a business or expand to a second or more locations is challenging enough. By financing your equipmen you can match its expense to the revenue it's generating for your business and retain your precious capital for where it's used best, promoting and growing your business. We offer a range of solutions to suit your needs with manageable payment options.
Fitness Equipment Financing Options Available through CFI Finance®.
We offer terms ranging from 1 to 5 years with a variety of Finance Products available to finance your commercial exercise and gym equipment:
Leasing: Terms available include 3, 4 & 5 years and the added advantage of owning the equipment at the end of the term.
Rental: Minimum terms are 12 or 24 months. With this solution you are able to change requirements and not get stuck into a long term contract.
Business Loan: The advantage of owning your assets from the start but being able to pay it off over 3, 4 or 5 years.
The Benefits of Fitness Equipment Financing
Finance single or multiple pieces of equipment. We can even finance entire gym fit-outs. The process is quick and easy, with the application completed online in around 10 minutes.

Choose the right finance product for your equipment and business needs. With equipment financing you can ensure you have the equipment you need without outlaying all your precious capital up front. By making your equipment an operating expense it makes it easy to plan for upgrades and replacements, and to keep your quality (and your revenue) high.
We can also assist if you've already made a purchase, offering loans or sale-and-lease-back products to allow you to recover cash from recent acquisitions. Retain your capital and spend money on other endeavours which are crucial to the business' success including advertising, marketing and the day to day running of the business.
To find out more or get a quote today call 1300 659 676.